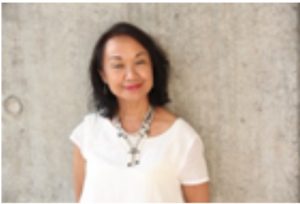 Psychotherapist
Anti-racism, Intercultural and Diversity Specialist
Somatic Experiencing® Practitioner (SEP)
| Given Name | Family Name | Chinese Name |
| --- | --- | --- |
| Amoy | ONG Yuk Mui | 王玉梅 |
SE Assistant / SEP / SE Student Status:
SE Assistant approved to assist at the Beginning, Intermediate and Advanced levels, and Provider at the Beginning level.
Detail Descriptions:
Amoy holds a Master's Degree in Social Work, PhD studies in Community Health (Public Health) from Canada where she lived for 30+ years and where she worked in mental health, hospital, long-term care, community and university settings as a clinician, lecturer and researcher. She specializes in anti-racism/ anti-oppression, diversity and intercultural psychotherapy (relocation/ migration, adjustment and resettlement, intercultural relationship, identity and diversity) as these areas intersect with issues related to mental health; trauma; attachment; loss and bereavement; women and sexism; homophobia and heterosexism, and aging and ageism.
Working with individual and couples, Amoy adopts Psychodynamic Psychotherapy, Somatic Experiencing, Integral Somatic Psychology, Bodynamics, Emotionally Focused Therapy and Spiritual Psychotherapy. Eclectically, she also integrates Positive Psychological Intervention, Existential Psychotherapy, Mindfulness, Feminist Therapy, Past Life Regression and Sex Therapy.
Amoy has taught at Toronto's York University, and locally at the Hong Kong Polytechnic University (Social Work; Counselling and Psychology), and the University of Hong Kong (supervising Master in Counselling students' practicum)
She is intercultural competent and fluent in both Cantonese and English
Specialties:
Sexual trauma; traumas related to racism, sexism, homophobia/ hetereosexism, ageism and faithism; trauma related to migration/ relocation; intergenerational transmission of traumas; relationship conflicts
Credentials and Licences:
Hong Kong Professional Counselling Association: Approved Counseling Supervisor; Associate Fellow; Certified Counsellor

Social Workers Registration Board Hong Kong: Registered Social Worker
Somatic Experiencing Journey
SEP HK1 (Beg w/ Maggie Phillips, Sonia) (Int w/ Sonia, Raja) (Adv I w/Sonia / Adv II w/Raja)
Assisted HK Beginning I (w/ Maggie Phillips in 2014)
Assisted HK5 from Beg (w/Sonia); Intermediate (w/Pedro); Advanced I (w/Raja)
Assisted Singapore Beginning I/II (w/Abi)
Personal Contacts:
HK mobile /WhatsApp :

(852) 6740 3898

 

email :

ssamoy@icloud.com; aymong@aol.com

Skype:

amoyong1

Facebook:

Amoy Ong

Language:

Cantonese and English